TOPY 10.2 / FORD TRANSIT
Working Height:
Maximum Outreach: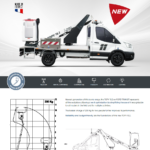 View product brochure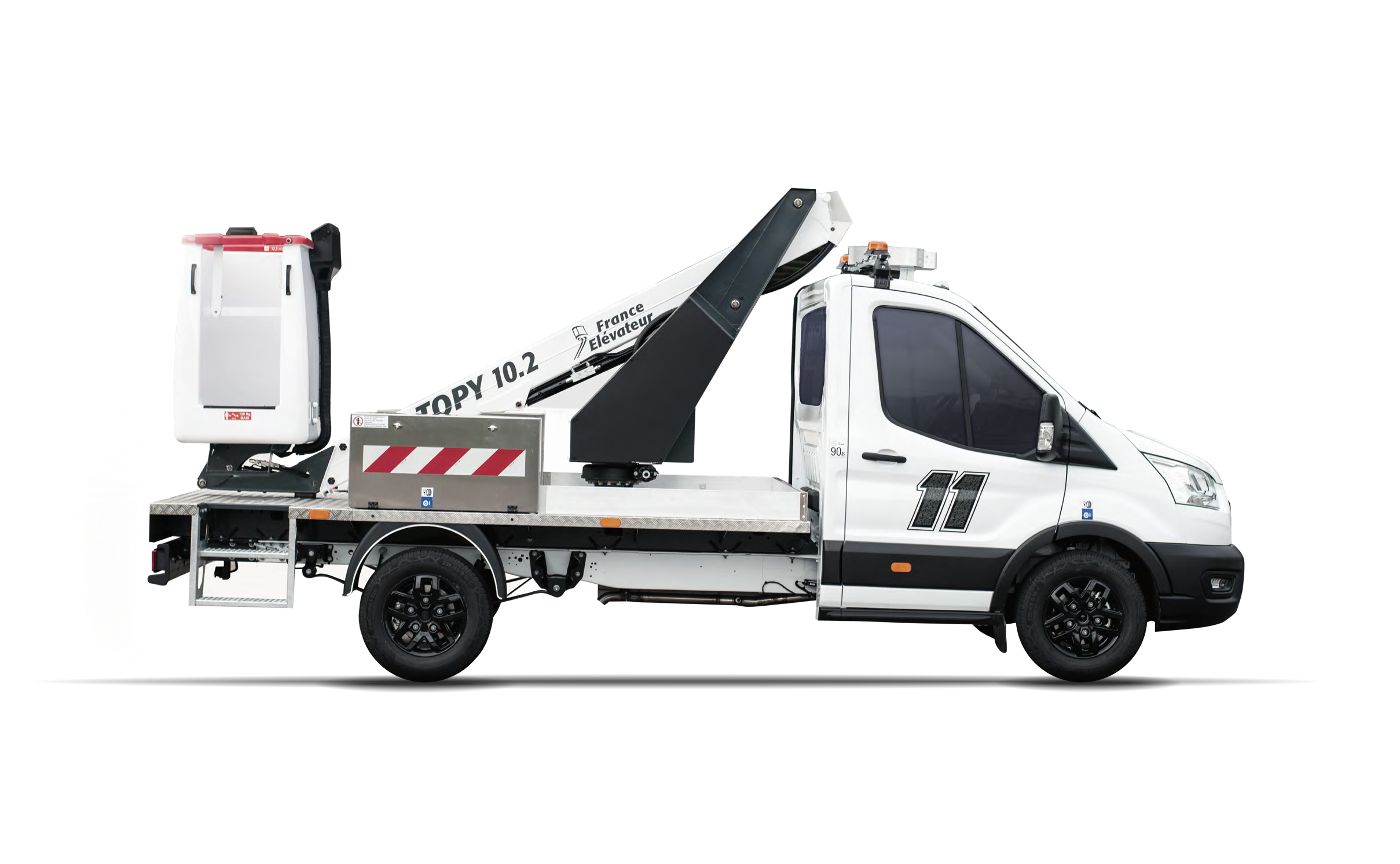 Newest generation of this iconic range, the TOPY 10.2 on FORD TRANSIT represents all the evolutions allowing a work optimization by simplifying the use of it recognizable for all models in the field and for multiple activities.
The basket charge of 200 Kg for two people further improves its performance.
Reliability and budget friendly are the foundations of this new TOPY 10.2.