Working Height:
Maximum Outreach:
Book a demo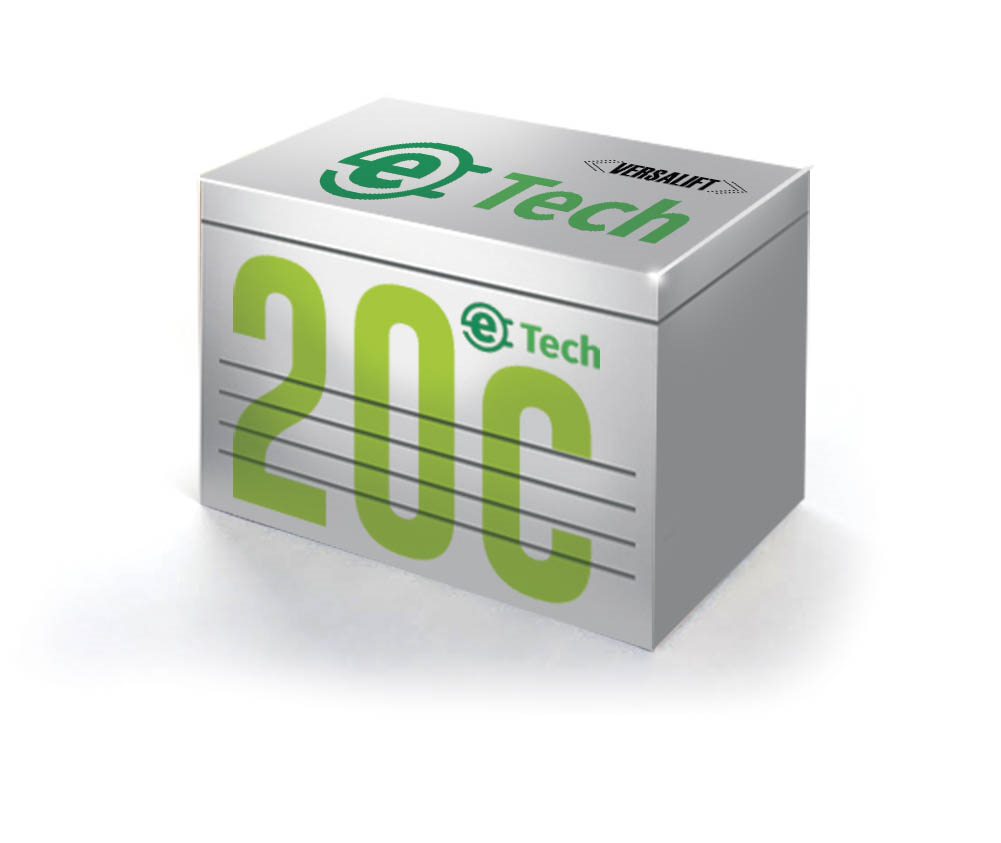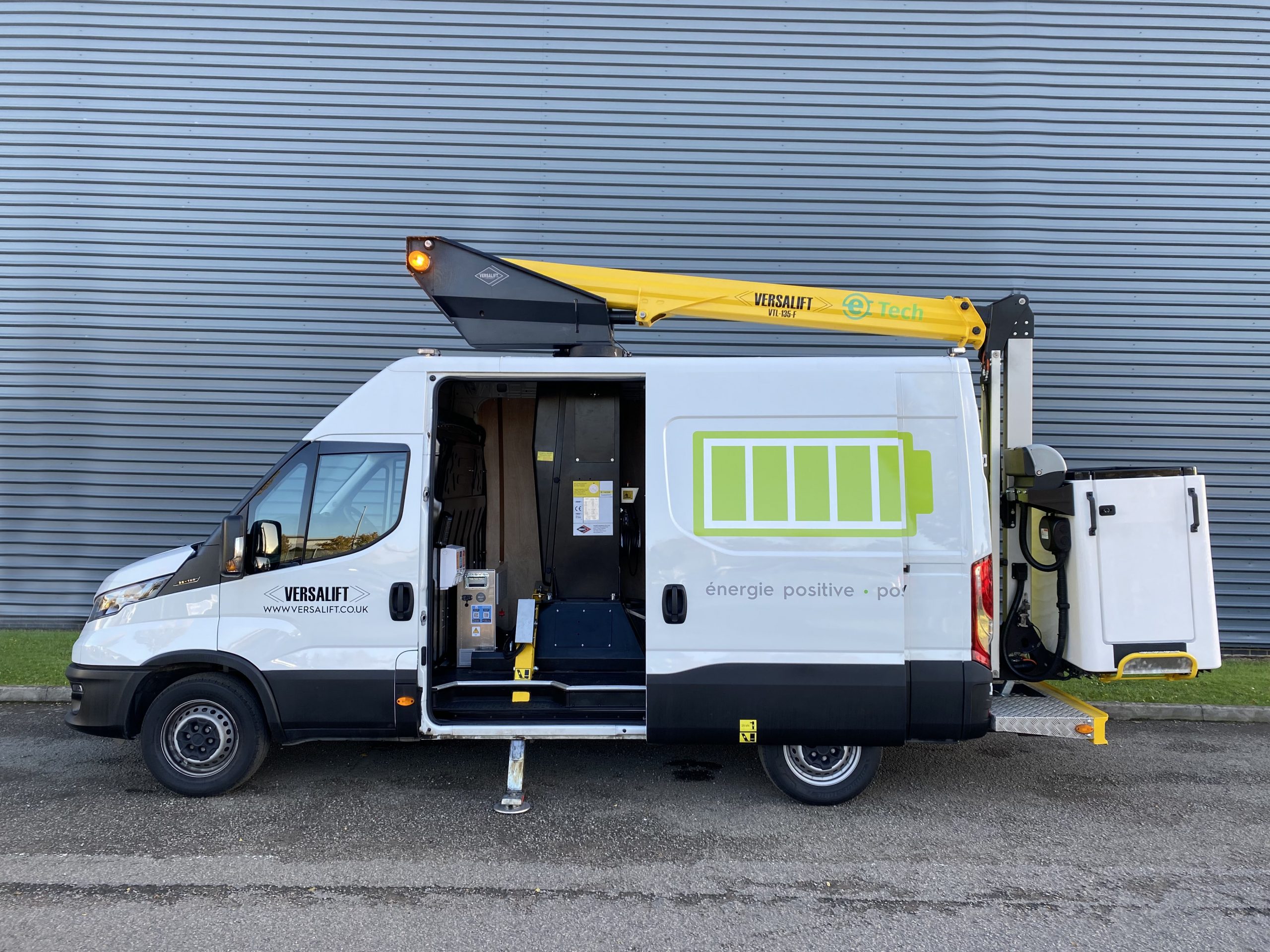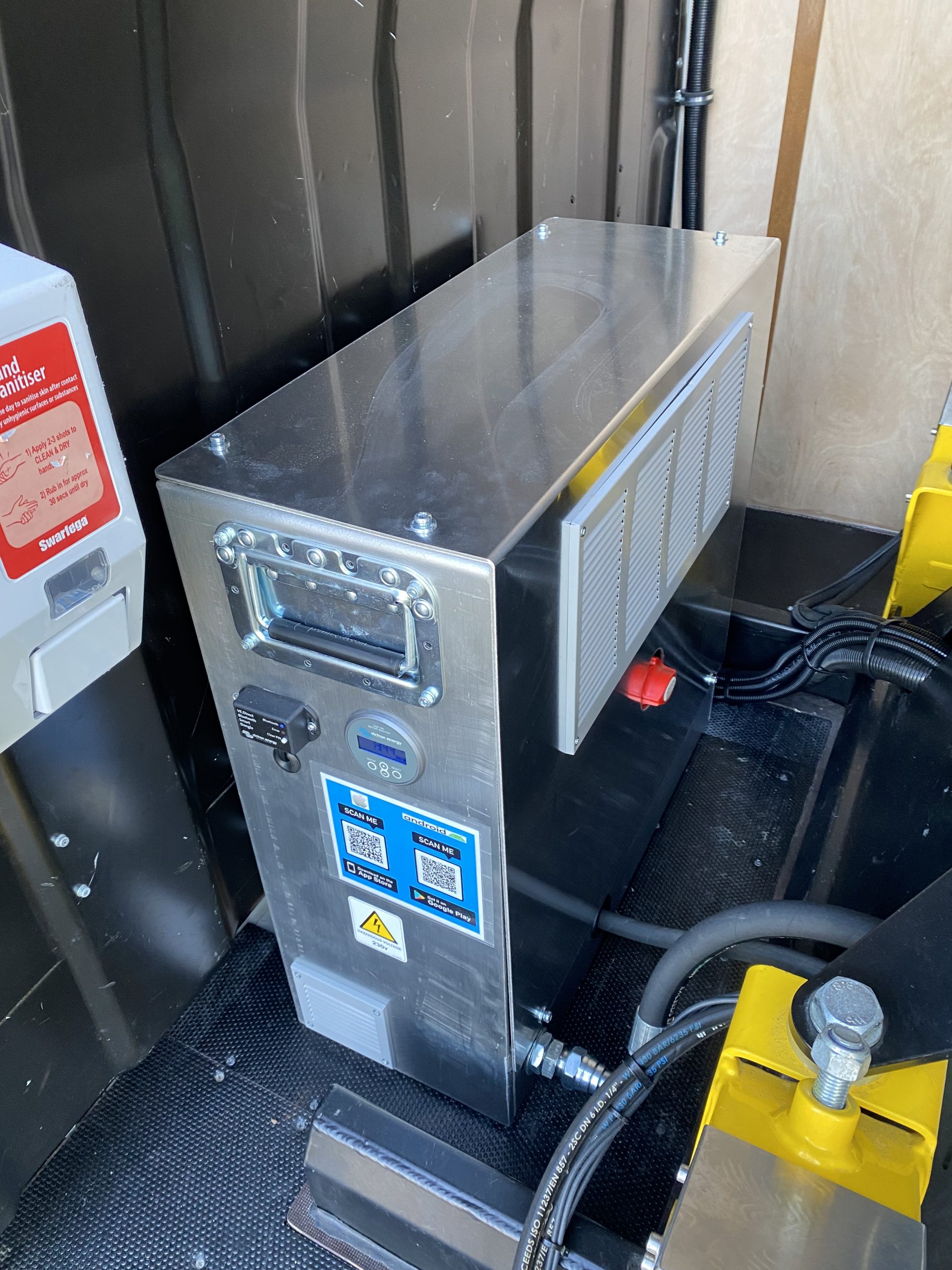 Driven by customer demand for a viable, cleaner solution; the hybrid Versalift e-Tech platform is engineered to run on 100% electric power.  With zero emissions whilst operating on full electric, you can be assured of a greener, quieter, cost effective solution with no loss of productivity.
Installed with lithium-ion batteries, the 12v e-Tech system delivers c.20 cycle performance from a full charge, and effectively recharges whilst the vehicle is being driven on engine power.
With a mobile app available, operators can check the status of the battery directly from their device, allowing them to easily keep an eye on the battery level and condition whilst working at height.
The battery pack can either be fitted retrospectively to existing Versalift platforms or installed on new production builds.